O'Connor & Maloney Company, P.C. has a rich history that reaches back over a century. Our roots date back to 1919, when John J. O'Connor began his accounting and tax practice to serve the needs of local Worcester businesses and individuals. He was later joined by his son, Richard J. O'Connor. Then, in 1962 Donald F. Maloney joined the firm and helped to create its current form of practice as a professional corporation. In 1976, the firm moved its offices from 340 Main Street to the then brand new Worcester County National Bank Tower at 446 Main Street where we serviced the community for 44 years. Then, in May 2020, we moved to our current offices located in the UNUM building at 1 Mercantile Street.
For over a century, we have provided quality audit, accounting, tax and advisory services to a wide variety of business clients for many years. Our staff of professionals each have strong career concentrations in many industries and areas of expertise. We offer you this extensive experience together with the attention and focus of a local firm. We are large enough to meet your needs, yet small enough to provide responsive, personal service.
Our firm is fully licensed to practice by the Commonwealth of Massachusetts and all our professionals are members of the American Institute of Certified Public Accountants and the Massachusetts Society of Certified Public Accountants.
What we are most proud of is our extremely low staff turnover rate and the high level of professionalism every member of the O'Connor, Maloney team possesses. Our combined experience levels guarantee that our clients receive the very best professional, personal and timely service. Our engagements and projects are completed with the highest degree of efficiency and the least amount of interruptions of our clients' staff.
A strong testimony to our exemplary performance lies in the longevity of our client relationships, and in the significant number of engagements that are initiated through client referrals. Experience makes all the difference! This experience, coupled with appropriate staff assignments, guarantees that you will be dealing with a truly qualified expert in your field. Here are just some of the industries we work with:
---
SERVICE INDUSTRIES

Medical/Physicians' Practices * Insurance Agencies * Equipment Leasing * Attorneys' Offices * Computer Consultants * Financial Planners * Engineering * Funeral Homes * Advertising and Marketing Firms * Warehousing and Freight Forwarding *
---
RETAIL & WHOLESALE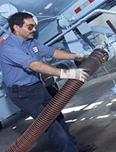 Automotive * Restaurants * Fuel Industries * Agricultural * Building Supplies * Supermarkets * Liquor Stores *
---
NOT-FOR-PROFIT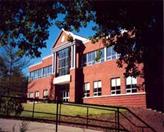 Schools * Religious Organizations * Private Foundations * Medical Research Foundations * Health Centers * State and Federally Funded Human Service Providers * Veterans' Organizations *
---
MANUFACTURING
Plastics * Imaging * Printing * Tool and Die * Prefabricated Structures * Foundry *
---
REAL ESTATE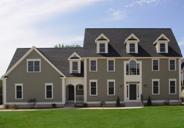 Real Estate Development * Commercial and Residential Construction * Commercial and Residential Leasing * Sales Brokers * Mortgage Brokers * Property Management *